We never have enough dresses or accessories, do we? Whenever we start our day, one of the most important questions we ask ourselves is "what should I wear today?" Your attire is one way of expressing yourself, and we want to ensure that we are making the right statement.
From a simple white shirt and blue jeans, to everybody's favorite little black dress, to a glamorous evening gown, choosing the right accessories to compliment it, is a must. One could say that accessories are the cherries on top that make the whole look P-E-R-F-E-C-T!
Here is a list of the 5 most versatile jewelry accessories that will make you stand out and let's not forget, sparkle… with confidence.
1. Precious Gemstone Rings
Gemstones, from sapphires to emeralds to rubies have all won our hearts because of their unique attributes. A colorful gemstone ring will add a little pop of color to any attire you wear while showing that you are indeed elegant.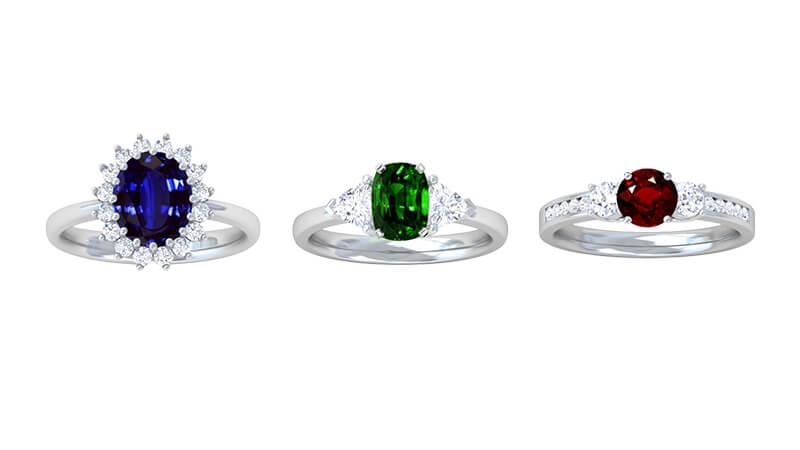 The midnight blue sapphire and the lush green emerald are the perfect go-to accessory that one should have in their vanity to make a blinging and bold statement. GemsNY has the most gorgeous gemstone rings that you should definitely have in your little box of happiness!
Make your own colored gemstone rings here!
2. Heart-Shaped Gemstone Pendants
The heart-shaped accessory is just the thing you need in life. The minimal cute little heart-shaped gemstone pendant from GemsNY is that accessory that will take your look from plain to glam within seconds!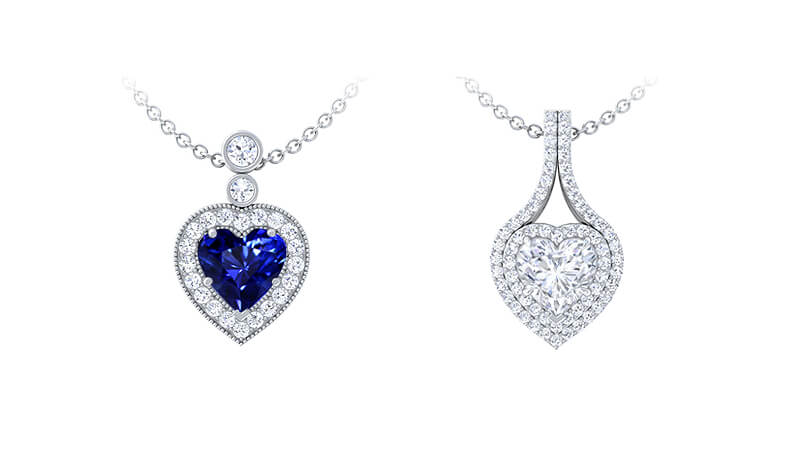 Pendants are one of the most versatile accessories that adds just a touch of sparkle and femininity to your whole aesthetic.
3. Designer Gemstone Earrings
Are you a fan of different gemstone earrings? Then this is for you! Designer gemstone earrings are just the perfect blend of diamonds and gemstone that will not only add a little color pop but makes for the most elegant choice over a plain outfit to a super elegant outfit and will make you look fabulous.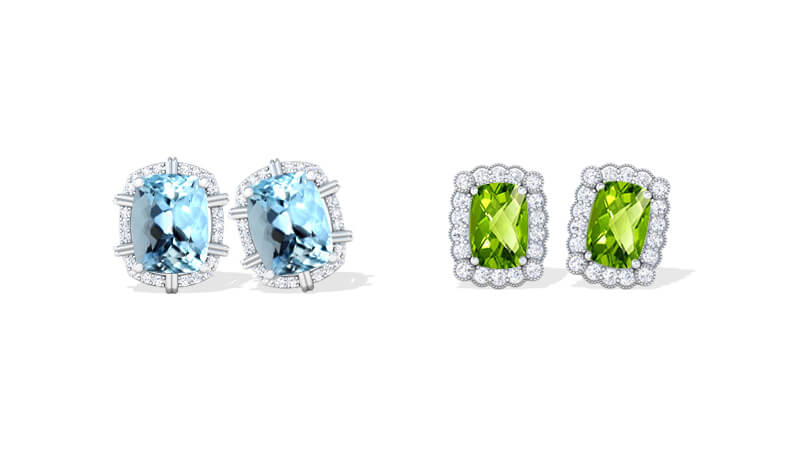 These earrings are super comfortable to wear for hours at a stretch and a different selection of designs will definitely be an added advantage so that you can get yourself more than 1 pair of earrings to stun others. At GemsNY, we even allow you to make your own by selecting your preferred gemstones, and your favorite design.
4. Bracelets for Life
Wrist-factor accessories are a must-have in your accessory box. When you don't know what accessory would go the best with your attire, a bracelet is your answer. The more bracelets, the more extravagant and classier. Now, who doesn't like extravagant sparkles?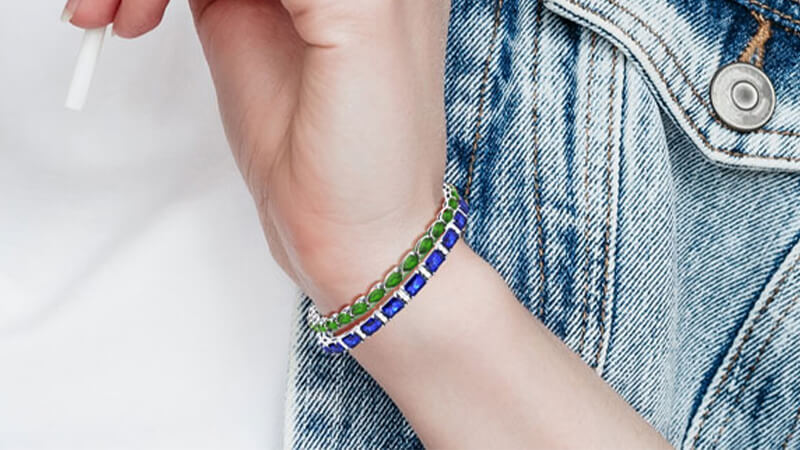 GemsNY has a wide variety of charming collection of bracelets in so many different styles that you would want to get the whole collection to yourself. Click here to get your own bracelet and rock the world!
5. Half Eternity Bands
Bands are one of the most stunning trends that will never go out of style. Wearing a single band creating a stack that defines your style is always on-trend. Bands are a must-have in your jewelry box, they are one accessory that will light up your entire attire as well as bring some attention to your fresh manicure.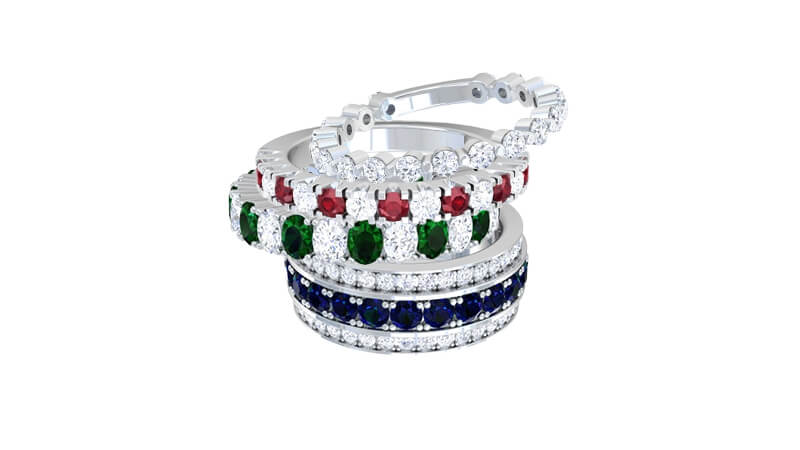 GemsNY has the perfect bands to create your stack. Click here to get your own beautiful band.
GemsNY, we are a bespoke jewelry brand with the belief in redefining luxury. We have more than 50,000+ finest quality natural gemstones to choose from. You pick your style and we'll handcraft it just for you. Visit the gemsny.com to get the perfect accessory for yourself now.