If you think that wearing a ring is for those who have been asked "the question", then my friend you're most certainly mistaken! Rings are the expression of your personality and speak a lot about your nature and characteristics. From sapphire to emerald to diamond rings, all these gorgeous jewels not only make for a stylish accessory but are also believed to bring love and luck to your life!
Adding a dash of color that goes perfectly well with different types of attire, isn't that the accessory we all need in life? GemsNY has taken care of all-things-rings that you should have in your box of adornments!
We have curated a list of 6 Non-Engagement rings that everyone should have on their "must-have" list!
1. Sapphire Ring
If you can't decide which shade of stylish ring you should have in your vanity, a sapphire ring might make it even more difficult to decide. With the shades of nature from the blues of the ocean to the pinks of flamingoes to the peach of the sunsets, sapphire comes in an array of rainbow hues.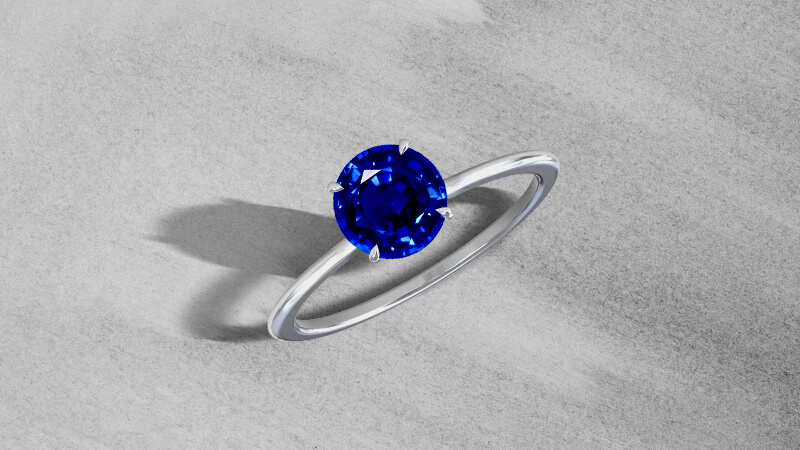 Sapphire is a symbol of truth, faithfulness, and sincerity and if you resonate with the ideology of this gemstone then investing in one of them is a great idea!
2. Ruby Ring
The rich red dazzling rubies have a special place in our hearts. Highly sought after by the royalties and celebrities alike, ruby is known for its pigeon blood red shade that looks enigmatic. Do you have a ruby ring in your vanity yet? If not, go ahead and get it now!
Ruby, the king of gemstone symbolizes wealth, wisdom, passion, and love and if these beliefs grab your attention then ruby is your true calling.
3. Emerald Ring
The lush green gemstone in itself is reminiscent of nature in its full bloom. Emerald is one of the four precious gemstones in the world that no one can stop swooning over. The green tint of emerald is unique and loved by all. An emerald ring can be worn by everyone with any attire, and isn't that one of the prerequisites we need before investing in accessories!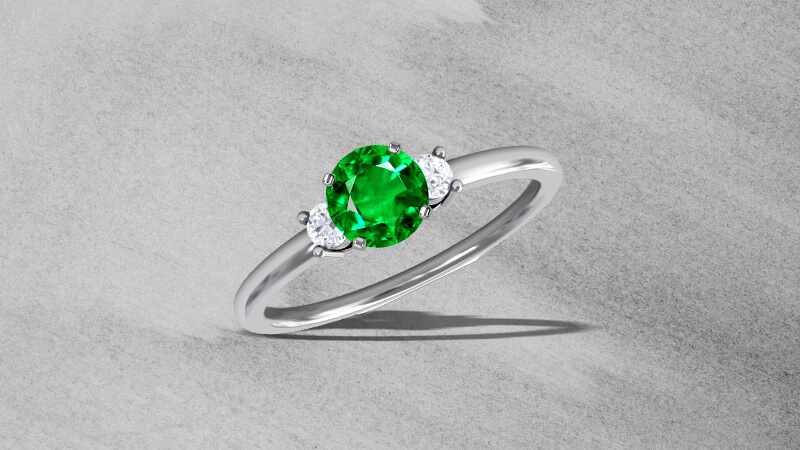 Emerald symbolizes awareness, protection, love, and wisdom. If your ideologies reverberate with an emerald then the May birthstone's ring is what you should invest in.
4. Diamond Ring
"Diamonds are a girl's best friend" – Marilyn Monroe.
A diamond ring is a must-have in every girl's vanity box. The hardest, dazzling, and sparkling gemstone has received a lot of love all over the world, and rightfully so. The precious gemstone ranks a 10/10 on the Mohs scale of hardness, making it highly durable to be used on a day-to-day basis.
Diamond exemplifies purity, perfection, and commitment. A diamond ring goes with anything and everything and is a must-must have in all vanity.
5. Alexandrite Rings
The chameleon of gemstones, Alexandrite, is known as " Emerald by day and ruby by night". They exhibit different colors in different lighting. Alexandrite is a very rare gemstone that is gaining huge popularity among gem lovers. An alexandrite ring will give you the advantage of owning two different rings in one.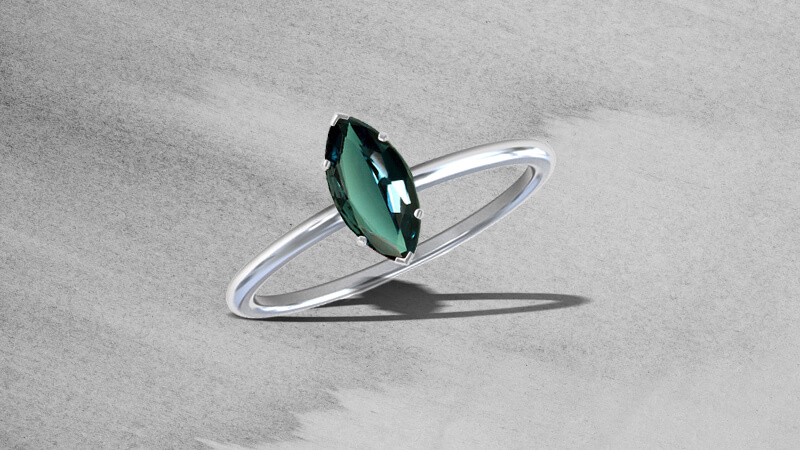 Alexandrite personifies peace, hope, calm, and growth and if these are the attributes you possess then choosing an alexandrite ring is the way to go.
6. Tanzanite Rings
If your favorite color is purple/lavender then a tanzanite ring is the way to go. These gorgeous gemstones are very rare in nature and can be found only in Tanzania. Tanzanite rings have always been in fashion and are highly adored by us all.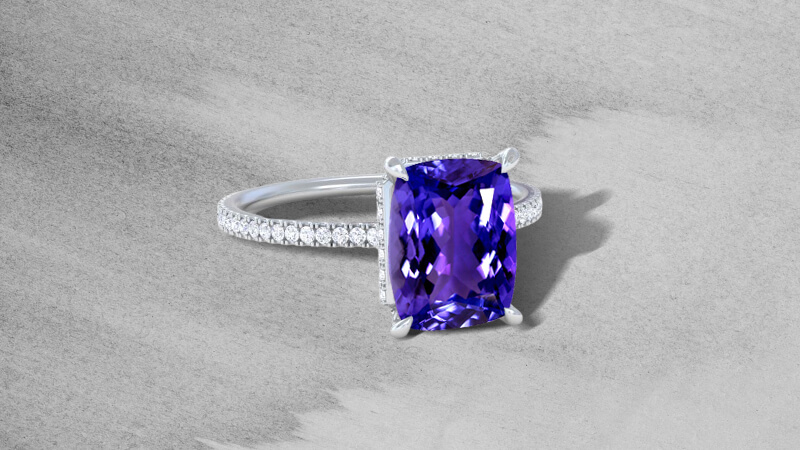 This gemstone symbolizes dignity, truth, judgment, and longevity and if you resonate with it, then purple is the shade for you. Pleochroism is another reason why the tanzanite ring should be a must-have vanity accessory!
GemsNY has a huge selection of all these gemstones along with jewelry that will make your heart skip a beat. Head onto GemsNY.com to get your favorite non-engagement rings now.