The world's largest natural corundum blue sapphire was recently discovered inside a gem pit located 45 kms south of Colombo, in the city of Ratnapura.
Ratnapura quite fittingly translates to City of Gems as it holds the largest deposits of precious and semi precious stones in Sri-Lanka.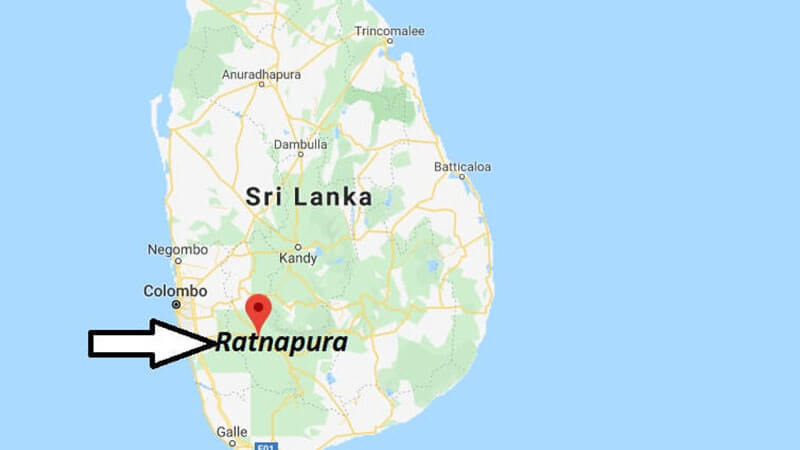 The rock was unearthed inadvertently by some construction workers who had set out to dig a well. It weighs a whopping 310 kilogram and has been named the Queen of Asia. Upon inspection by the Gemological Institute of Ratnapura, the interior was revealed to have a silky blue appearance, indicating that the stone is a blue sapphire.  While International organizations are yet to certify the precious stone, an authentication letter from Sri Lanka's National Gem and Jewelry Authority read; "To our knowledge, this specimen is indeed a rare specimen and not recorded in the geological literature,"
Based on several factors, the price of blue sapphires can vary from $500 to $1,600 per carat.
The Institute's president Chamila Suranga said that the Queen of Asia could be worth more than $100 million. The institute is currently considering potential buyers including museums and wealthy private collectors in the Middle East.
The Sri-Lankan Sapphire trade dates back to the 4th century A.D. The Ceylon Sapphire was famous in the international markets for its lustrous blue color. Last year, Sri Lanka earned around half a billion dollars through the export of gems, cut diamonds and jewelry. While the pandemic slowed down the gem trade, Sri Lanka has been blessed with two mammoth discoveries. Aside from the Queen of Asia, the world's largest Sapphire cluster was also unearthed in Sri Lanka earlier this year.