July's birthstone, the ruby is known to garner attention for its deep, rich, vibrant color and is one of the world's most popular and sought-after gemstones that also found its way to royalty. This color has also mystified and captivated collectors. Ruby is said to represent love, passion, wisdom, courage, and good health.
Ruby Birthstone Meaning and History
It has been long believed that, if worn as a birthstone, ruby has the power to mend broken friendships, reconcile lovers and strengthen ties between them. Ruby is regarded as the gem that brings spiritual vitality to the wearer and improves their overall health. The ruby gemstone is also expected to bring safety and luck.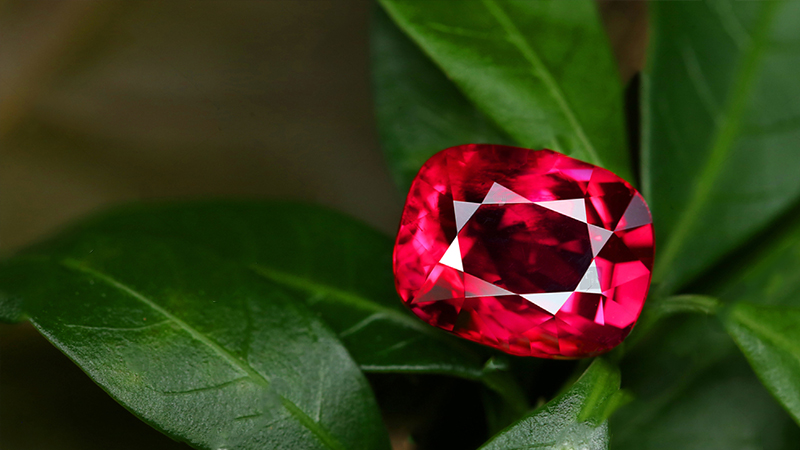 Historically, ruby has influenced numerous cultures. In ancient China it was used as a cure from grief, evil thoughts, and conflicts. Egyptians highly regarded the gem and used rubies to represent Uraeus, the serpent in the scepters of the Pharaohs.
Rubies are known for their durability and hardness, making them an ideal stone for jewelry, especially for routine wear.
Just like any other major birthstone, there are famous ruby stones that have their own names:
Sunrise Ruby being the most expensive of those, fetching $30 million at an auction in 2015.
Liberty Bell, discovered in East Africa, is the largest mined ruby to date. Unfortunately,it was stolen in a heist in 2011.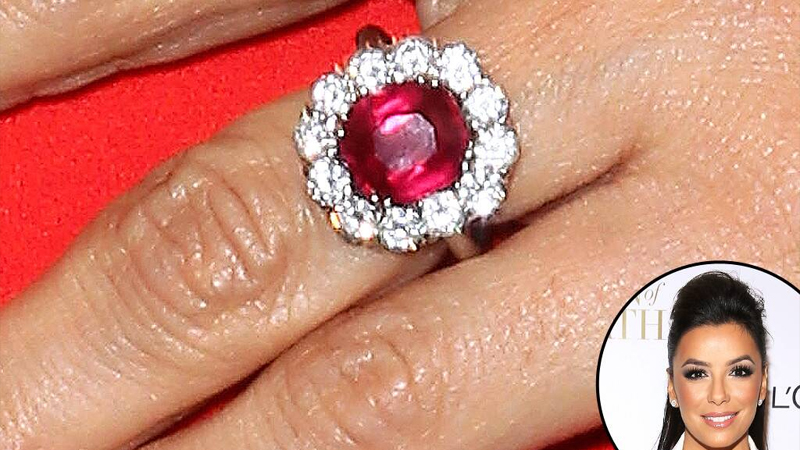 Ruby is an insanely popular birthstone and a trend among celebrities, such as Emily Blunt, Naomi Watts, Scarlett Johanson etc., who wore their ruby pieces for different occasions.
Here are a few facts you may not know about rubies!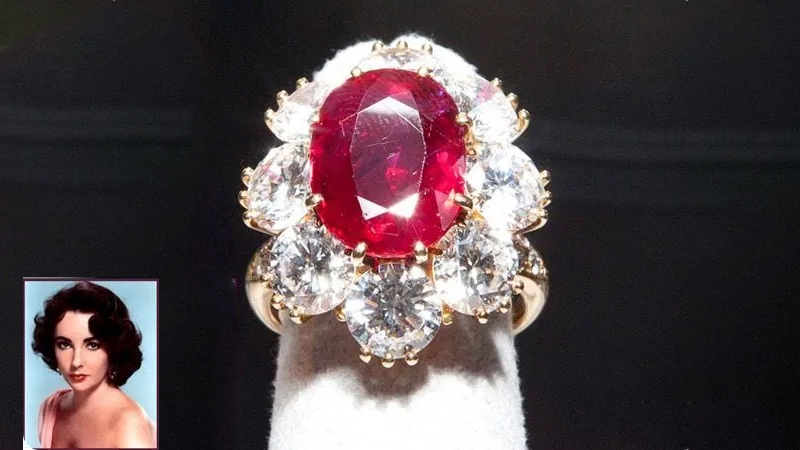 Thailand is one of the leading hubs for ruby mining and production, with other leading countries including Madagascar, Sri Lanka, and India.
Famous stones including "Black Prince's Ruby" and "Timur Ruby" were considered to be rubies until it was discovered that they and many other red stones were, in fact, red spinels
In 2011, an 8.24-carat ruby ring belonging to Elizabeth Taylor and made by Van Cleef & Arpels sold at an auction for $4.2 million, with the price per carat amounting to approximately $500,000.
Also a popular misconception is that rubies are red! Actually 95%+ of rubies are pinkish or purplish in color. The rich red rubies, also referred to as "Pigeon's Blood are the most sought after, but extremely rare
When buying ruby jewelry today it is always important to consider the wearers desired color intensity, clarity, and cut. For more detailed information about July's birthstone, visit our Ruby Education Section here.