"A livelier emerald twinkles in the grass, A purer sapphire melts into the sea" -Tennyson
September plants the seeds of Autumn, bears new beginnings, restoration, and focus. And what better gem to symbolize this transition than the September birthstone, the sapphire?
Sapphires are undoubtedly one of the most beloved gemstones that exist. For centuries, their signature blue hue has graced the halls of royal courts and noble families, considering the blue gemstone symbolizes wisdom, good faith, and power.
Why Sapphire?
The September birthstone meaning comes from the union of two origins: Latin and Greek. The Latin word, "saphirus," and the Greek term, "Sapheiros," are similar in that they both represent the color blue.
On the Mohs scale of hardness, they rank 9 out of 10, making sapphire the second hardest gemstone, ranking only next to diamonds. The hardness and durability of sapphires make them an excellent choice to be used in jewelry worn on a routine basis.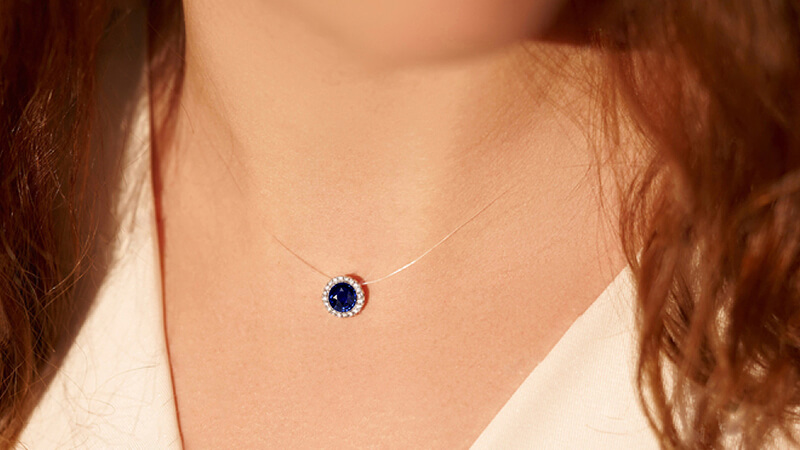 The sapphire's most famous color is blue, so it makes sense that its namesake also represents its color. However, sapphires come in an array of colors. In fact, you can find sapphire in every color of the rainbow except red.
That's because a red sapphire actually has its own unique identity: ruby! The color of sapphires is the result of the varying concentrations of components like aluminum, iron, titanium, etc.
Following the thread of history back to ancient times, we see the prominence of sapphires through many different cultures — from biblical times to the present day.
One of the most famous sapphires in the world fell in recent history when Prince Charles gifted his beautiful bride with a striking sapphire ring. Princess Diana won the hearts of the world.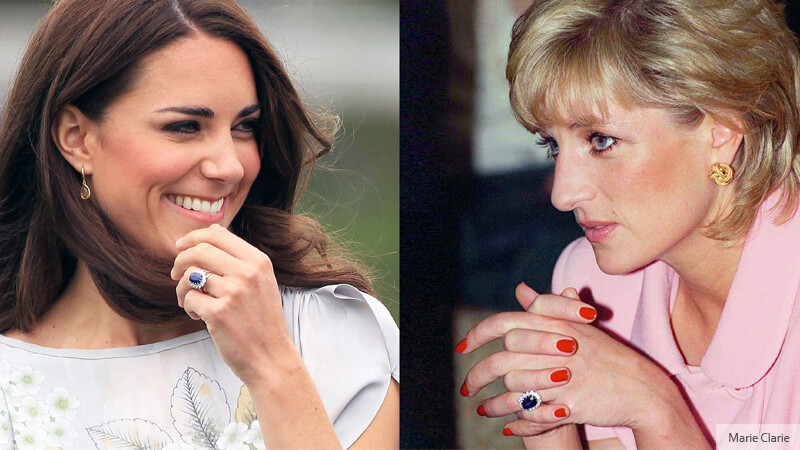 Following her tragic death, her beloved sapphire jewel was a symbol of love which was then gifted by Prince William to his bride-to-be, Duchess Kate Middleton.
Here are all the reasons why you should get a Sapphire ring for yourself or for your loved one today!
1. Indefinite Color Options
When we say sapphire… What color crosses your mind? I am sure it's blue!
Sapphires, however, come in a variety of colors, ranging from yellow to white and almost everything in between. But if you dig beneath the blue, you'll find that varieties such as the gorgeous padparadscha sapphire are in fact more valuable and rare. The hot pink and yellow sapphires are some of the most gorgeous shades, while white sapphire makes for an excellent diamond alternative.
The only color you cannot find in a sapphire is red, and that's because red sapphire has its own name – ruby. When choosing your sapphire color, consider a shade to match your style and personality.
2. As Hard as a Diamond
We all know that an engagement ring needs to be durable. After all, most of us plan to wear it every day for the rest of our lives. This unmasks the stone to everyday knocks and shocks of life.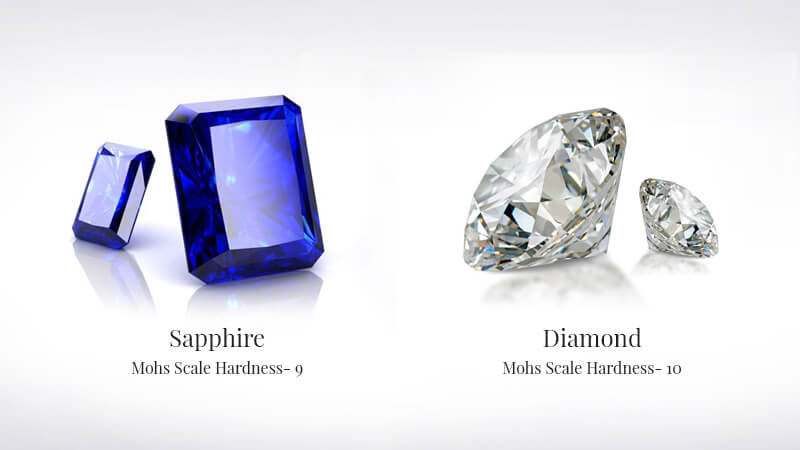 While we all know that diamond is the hardest rock (with a 10 ranking on the Mohs scale), not many of us know that sapphires are extremely durable and highly resistant (with a 9 ranking on the Mohs scale). Sapphires don't break easily, or scratch easily and they can efficiently withstand heat, chemicals, and all sorts of shocks.
After all these points, one can say that sapphire is, indeed, forever.
3. An Economical Choice
Sapphire and diamonds have always been rivals when it comes to choosing a ring centerpiece. Like sapphires, diamonds also come in various colors. However, fancy color diamonds such as blue, pink, and green are extremely rare and very expensive. Colored sapphires provide a very similar look at a fraction of the cost. 
At GemsNY, we are a bespoke jewelry brand that believes in redefining luxury. We have a fine collection of more than 50,000+ gemstones in different colors, shapes, and sizes.
Do you need more information about September birthstone sapphire? View our Sapphire education page.