Are you the kind of person who is a light traveler that brings the bare minimum with you or are you the type to pack for anything that comes up with a lot of clothes and accessories? Whether you're going for a girl's trip or for a formal event, packing the correct accessories is a must!
Tangle-free and hassle-free is the way to go when it comes to traveling. But doesn't traveling mean that you want to look the best and the most presentable around your friends or colleagues? Jewelry adds the final polished touch to your glam look. Now, don't you want to stand out from the crowd?
Best Jewelry While Travel
Here's a list of 'Must-Have' jewelry accessories that you should carry while traveling. GemsNY has a wide selection of all types of jewelry, click here to explore!
1. Side Stone Pendant
Tangle-free jewelry is the key to perfect trips. The side stone pendant is the perfect statement pendant that will not only accentuate your neck but also will add a little charm to your whole look. The versatile look of the sapphire pendant, emerald pendant, and ruby pendant will go with any attire, and isn't that the most convenient thing ever?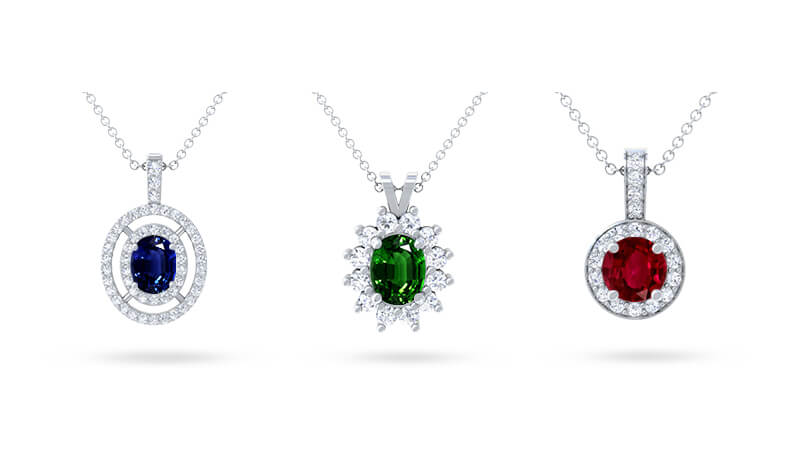 The side stone pendant from GemsNY is the perfect accessory for your travel diaries. Click here to explore more of these charming pendants.
2. Designer Earrings
Earrings are the safest and the best accessories that everyone loves. Investing in gorgeous earrings will take you a long way. Designer earrings from GemsNY's collection are definitely a must-have in your vanity box.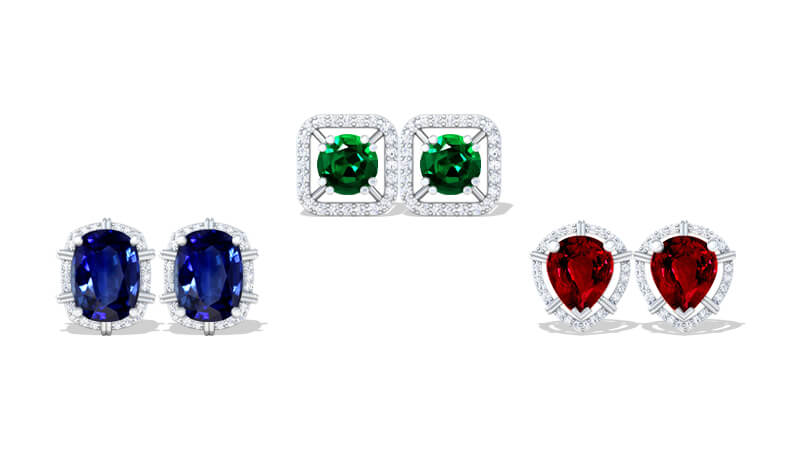 Traveling with designer earrings? You're going to be the prettiest face in the crowd for sure. The addition of a pop of color to your whole vibe is something everyone will adore! Get your own pair of designer earrings!
3. Classy Bracelets
Who doesn't love diamonds? If you're a diamond lover then the diamond bracelet from GemsNY is definitely a must-have. These gorgeous and elegant diamond bracelets are the perfect adornments for your travel. No hassle jewelry can be best described by bracelets.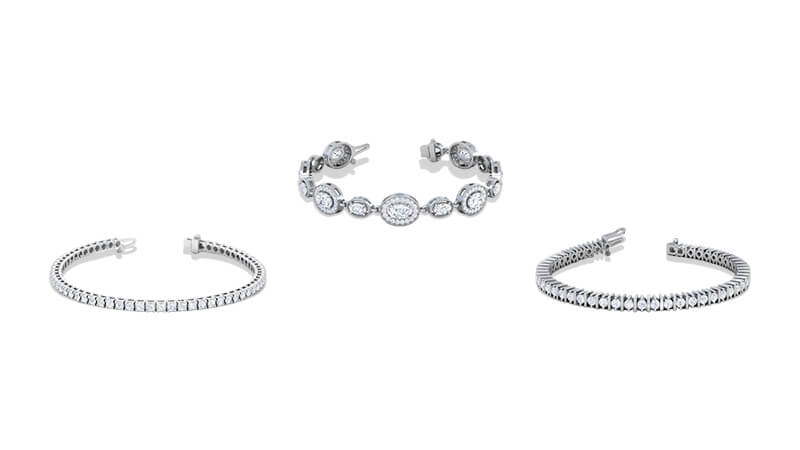 We have a fabulous selection of diamond bracelets that you should definitely "add to cart". ! These are definitely must-have accessories for your super-stylish trips. Get your favorite bracelet now.
GemsNY, we are a bespoke jewelry brand with the belief in redefining luxury. We have more than 50,000+ of some of the finest quality gemstones to choose from. You pick, your style, -we'll handcraft it just for you. Click here to get the perfect travel accessory for yourself now.