June is possibly the only month that has three birthstones associated with it – moonstone, pearl, and the mysterious alexandrite. However, all modern lists have the alexandrite listed as June's birthstone. The gemstone was named after Russain Tsar Alexander II. It is said that he came of age the same day the stone was discovered, hence the name alexandrite. Alexandrite became the national stone of Russia because of its red and green colors which are similar to the national military colors of imperial Russia.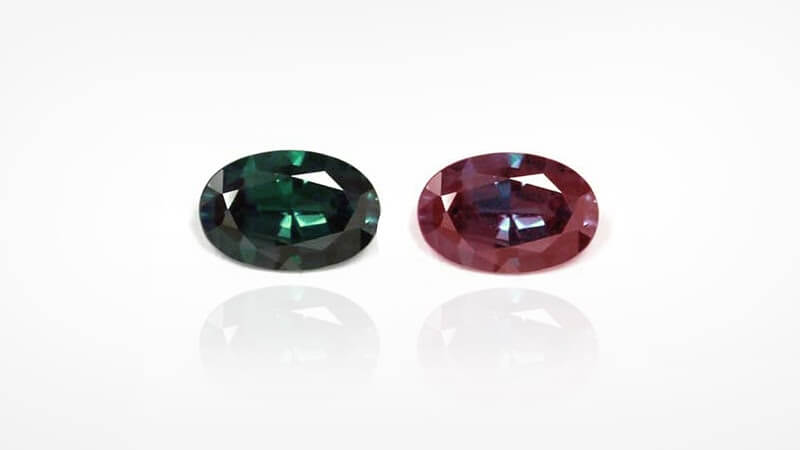 Alexandrite is an incredibly rare and sought-after gemstone and is favored amongst collectors for it's a pleochroic effect, which means color changing. Their main color in sunlight varies in shades of green, with possible undertones of brown or blue. The most sought-after Alexandrites have a deep green or blue-green color in sunlight, changing to red or purple in incandescent lighting. It is for this reason many jewelers describe alexandrites as emerald by day and ruby by night!
Because of its natural beauty, rarity, and what it represents – good fortune and love, this mysterious gem has become a popular choice for engagement rings, particularly amongst brides born in June. It is no surprise that this gem would be fitting for June, the month of the geminis, we all know about the split personalities, right?
Alexandrite is a part of the chrysoberyl family, but the color-change quality in alexandrite is actually caused by trace amounts of the mineral chromium. Fun fact: Chromium is also a trace element in beryl, giving emeralds their lush green color. When the first alexandrite was discovered, it was actually mistaken for an emerald.
Some Interesting Facts about Alexandrite
Top-quality natural Alexandrite can cost more than $30,000 per carat.
The largest uncut gem-quality alexandrite specimen ever found is the Sauer Alexandrite that weighs 122,400 carats and was found in Bahia, Brazil, in 1967.
Although this gemstone doesn't have a very long history, it has been strongly associated with good fortune and is said to enhance creativity and focus.
Alexandrite is now mined in parts of Africa, Brazil, and Sri Lanka although the gem is still extremely rare and valuable.
Because of the gemstone's rarity, many types of imitations and synthetics have been in the market since the early 1900s. Fake alexandrite from the 1920s was made out of the mineral corundum and then laced with chromium or vanadium to create the color-change effect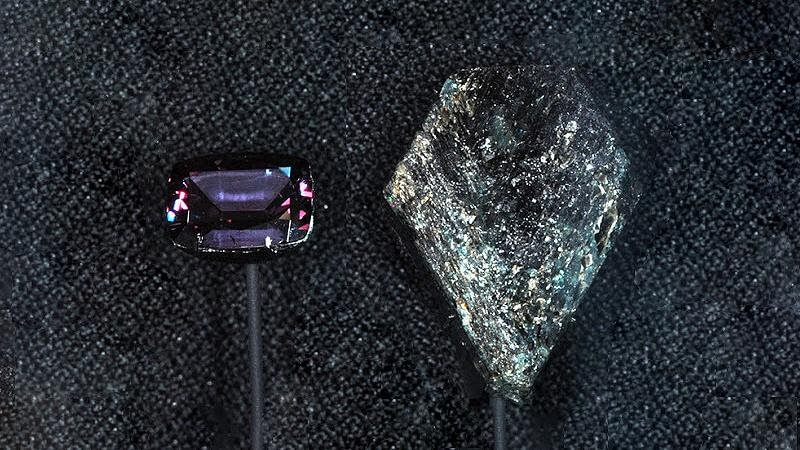 Sources: Hyperphysics
GemsNY has a phenomenal collection of natural Alexandrite jewelry. You should definitely check it out!! Specially for june babies, your lucky stone awaits you!
For more detailed information about Alexandrites and its properties, visit our Alexandrite Education Section here.