Father's Day is just around the corner and that means a day of lounging around and getting the recognition he so outrightly deserves. But for you, it likely means a mad last-minute scramble of trying to find a gift worthy of his herculean efforts.
Father's Day gifts are no longer limited to just watches or wallets. Bracelets, necklaces, and rings are also trendy gifts to consider.
While making through the haste and running after the right gift to consider for your father, you can consider some of the great gift ideas we present you here to make your Father's Day super special this year.
1. Bracelets
Men's bracelets have been very popular lately, and are a great idea for a Father's Day gift. The trending beaded bracelets like the one Prince Harry wore while introducing his first child, is a popular choice. Also, gemstones, particularly birthstones instead of beads would be perfect for dads. A gift like a bracelet will definitely make him think of you a lot more than he already does!
A blue sapphire bracelet renders an elegant yet masculine look and it is sure to be a memorable gift for any father. This Father's Day do something exclusive for him because he deserves the world!
2. Anything Green
Green colored gemstones are one of this year's hottest trends, and men's jewelry is no exception. Whether set in a pendant, ring, or bracelet, these colorful stones are sure to catch the eye and upscale any man's look. If your father is super cool and has ear-piercing, an emerald earring would be the best present for him. Father's Day is the opportunity to make him feel special, loved, and appreciated for all the things he has done for us!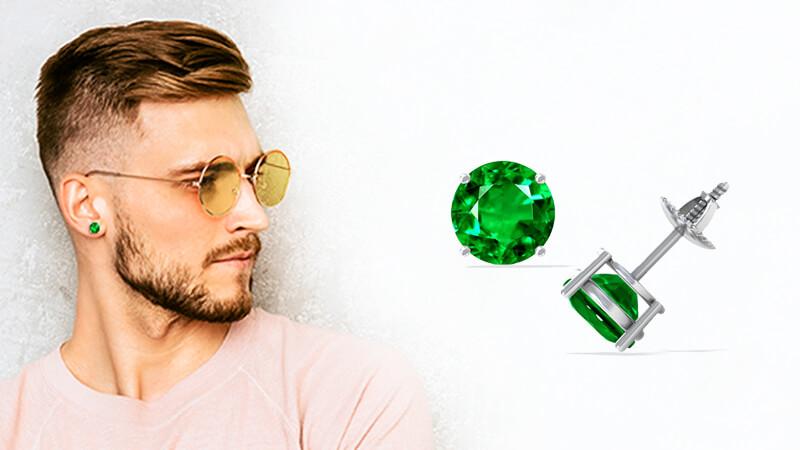 Green gemstones that work well with men's jewelry are emeralds, tsavorites, and peridots. At GemsNY we house a large inventory of green colored gems that can be put in almost any setting. Click here for emerald, tsavorite, peridot jewelry to build your own today!
3. Engraved Bands
Gifting an engraved band is a great way to introduce a touch of style and personalization to an otherwise plain ring. These bands feature intricate and bold patterns, which is sure to catch everyone's eye.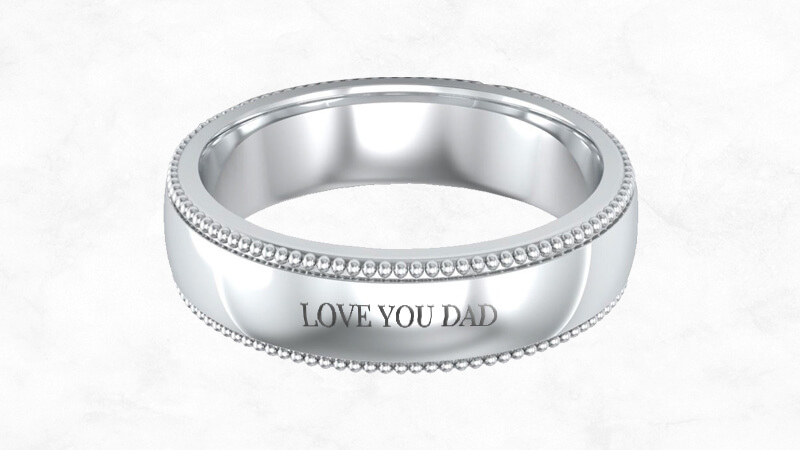 Men's rings tend to be thicker, therefore it allows for greater details to be engraved on it. Popular metals for men's engraved rings include white gold and platinum.
If you're confused as to what you can engrave in his ring/band, here are some ideas – Write his and your name, or his favorite pet's name, or any inner joke that you both share (make sure the engraving fits in the ring :P), etc.
This Father's Day express your love to him with a piece of beautiful jewelry that will make him miss you all day, every day!
4. Necklaces/ Pendants
A necklace or a pendant is a great gift for fathers, especially from their children. Some opt for simple yellow or white gold chains that can match with nearly any outfit. A unique and colorful gift is a bezel pendant with a birthstone set.
The birthstone can match the father or the child giving the gift. Either way, this is a vibrant way to celebrate the connection between father and child.
Father's Day calls for a get-together with all your siblings: cut a cake, give him an amazing gift and appreciate all his efforts! All because he is the best! We offer fully customized items, so send us your designs and we'll happily bring it to life!