Rings may appear fundamental to jewelry but a ring can be a game changer when it comes to style quotient. Be it a man or a woman, this small piece of accessory just amps up one's look. Rings come in different shapes and sizes and of course various colors. From plain and basic ring designs to designer pieces, here's a list of the ten most popular ring settings that you should know about and which should be on your 'must-have' list!
1. Solitaire Ring Setting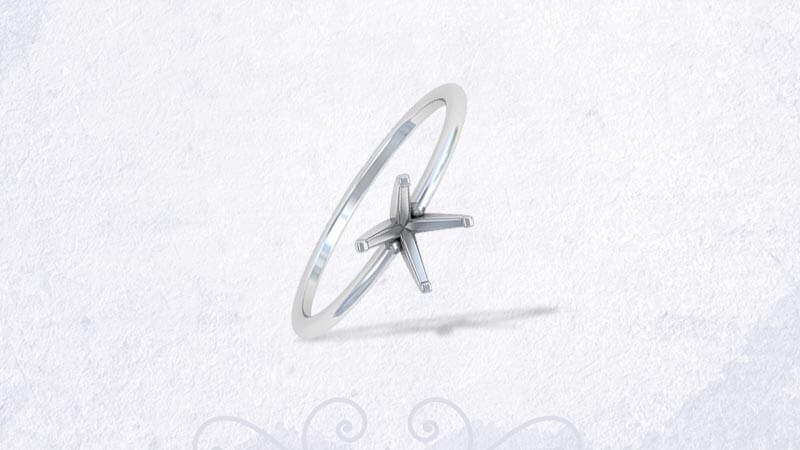 One of the most loved and highly preferred ring settings is the solitaire ring setting. Solitaire means single; so, as the name suggests this setting has a single rock or gemstone featured in a ring. It is one of the most popular engagement ring settings that women adore. This setting received a lot of recognition in the late 19th century when rings with single diamonds were being pushed through ingenious marketing campaigns. Since then, a solitaire ring setting has become synonymous with timeless classics. If waiting for your engagement ring is not on your charts, you should definitely invest in one for yourself! You deserve it girl!
To give you some inspiration, here are a few celebrities that adorn solitaire rings – Jennifer Lopez, Jennifer Lawrence, Hailey Baldwin Bieber. You can always get yours from GemsNY!
2. Three Stone Ring Setting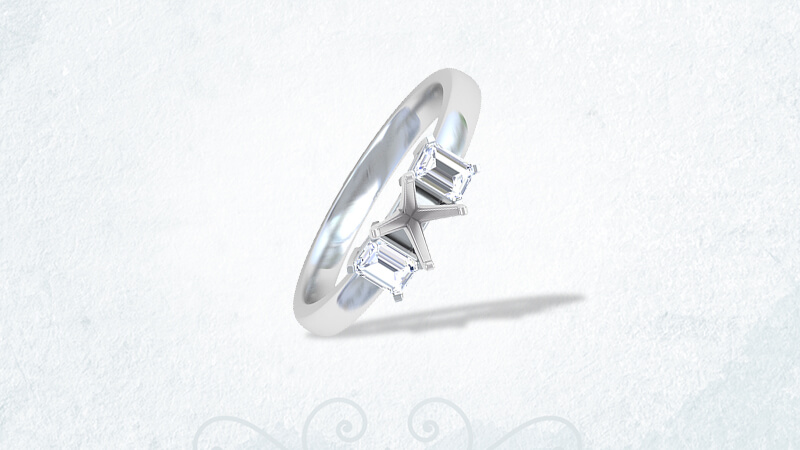 The name of this setting itself gives away the design of the ring. Unlike a solitaire ring, a three-stone ring is made up of three gorgeous stones that you can choose. This ring setting is highly intricate and has a deeper symbolism attached to it. It represents a happy, trusting and loving relationship between the two people vowing to be together forever.
Three stone ring setting is a must-have as it elevates one's looks. Check it out on GemsNY now!
3. Channel Setting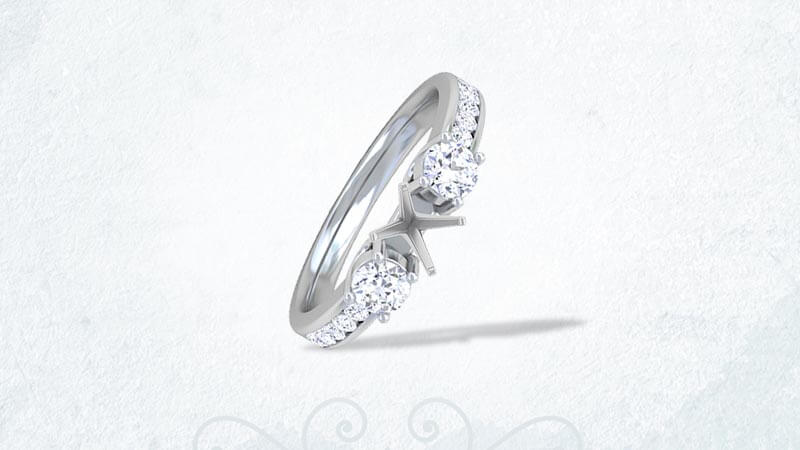 In channel setting, tiny diamonds are set in a groove that is carved along the length of the metal band called shank. Diamonds are secured in place by the two walls of that groove or track. The channel may run through the entire shank or a part of it.
Cardi B, Princess Beatrice of York, and Eva Langoria are some of the celebrities that have fallen in love with this setting and also sport it.
4. Halo Ring Setting
One of the most preferred engagement ring settings is the halo ring setting. The halo engagement ring first appeared in the 1920s, when the Art Deco design was popular. Halo rings have risen to second place behind the classic solitaire as the most popular engagement ring style. Halo rings are similar to solitaire rings, but with a modern twist.
The Halo ring is one of the most stunning pieces and should definitely be in your accessory box! To get yours now, head to gemsny.com
5. Bezel Ring Setting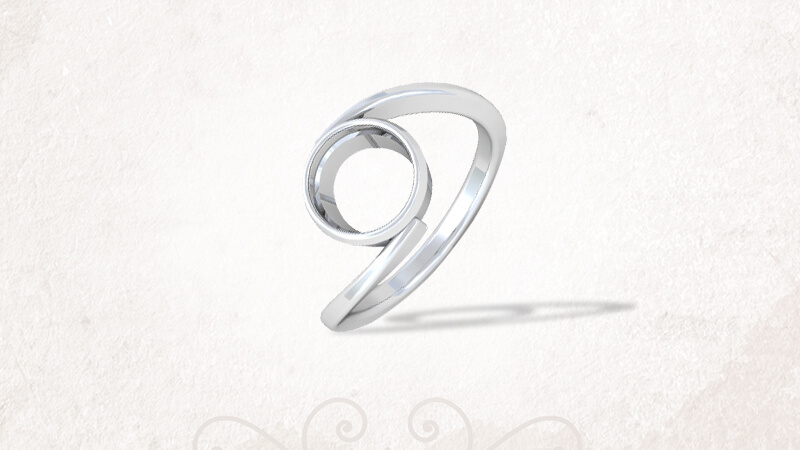 A bezel setting is best suited to people who have an active lifestyle. Why? Because in a bezel ring setting, a gemstone is held in its place, not with the help of prongs but with a custom-made thin metal rim that surrounds the gemstone, making it almost impervious to shocks. This makes bezel setting one of the most durable engagement ring styles. It offers a sleek look to the ring and is mostly preferred as an astrological ring style.
6. Pave Setting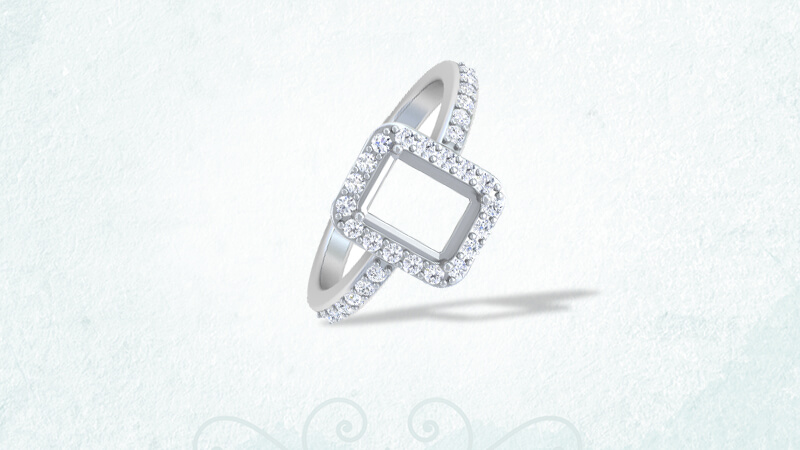 The word Pave is derived from a French word that means 'to pave' as in paved with diamonds. The jeweler drills holes in the ring and carefully inserts the diamonds in the holes, and then makes tiny beads, or mini-prongs, around each diamond to lock it in the holes. There are many advantages of this setting, for example, it enhances the beauty of the center stone, it renders more sparkle to the ring and it can be designed in numerous ways both modern and vintage.
7. Antique/Vintage Setting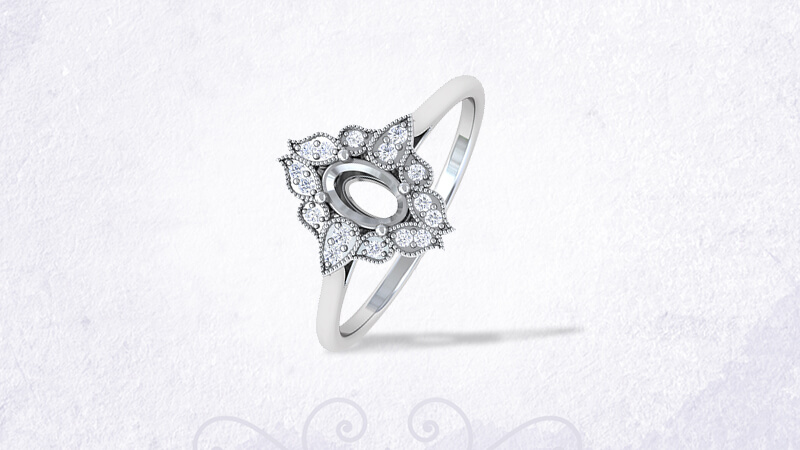 Antique ring settings are specifically designed to represent a specific time period like the Victorian era or the Edwardian era. These rings are designed very intricately and have a subtle charm about them. If you love these designs or are buying them for someone who loves a unique touch to their accessories then antique-inspired rings are the perfect gift for them.
8. Split Shank Setting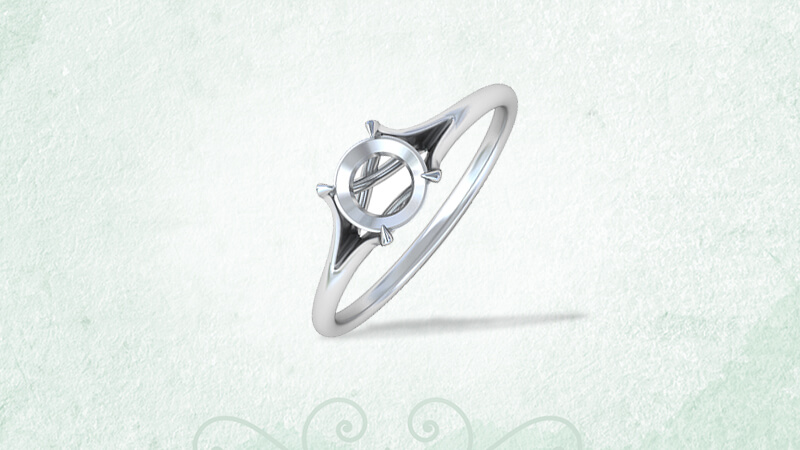 The shank is the ring's band or the component that wraps around your finger. The majority of shanks are circular, however, there are also square shanks and other unusual designs like a split shank. A ring with a split-shank is one with the shank splitting into two independent shanks. Below is an example of how a split shank setting looks.
9. Cathedral Setting
One of the most exquisite and classic engagement ring settings is the cathedral setting. Similar to the arches in a church this ring setting uses metal arches to retain the diamond or other gemstone on the ring. The arches provide more height and make the center stone appear larger. Now wouldn't this design make you stand out of the crowd?
10. Cluster Setting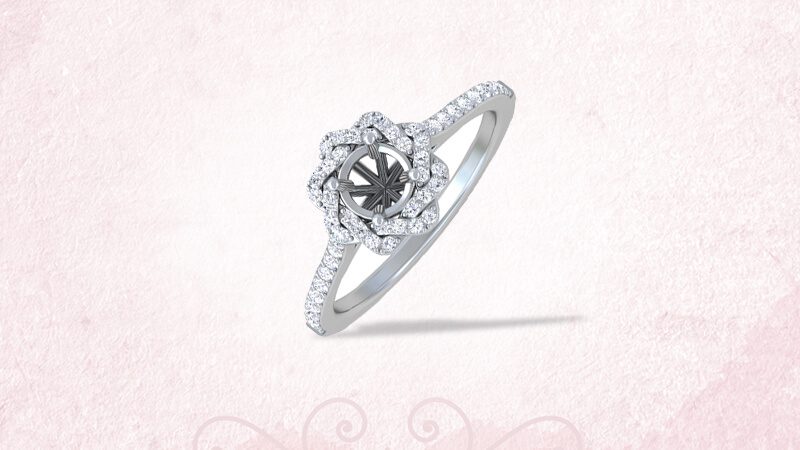 The name of the setting gives it all away, just like a cluster, in this setting the stones are etched to the ring in a very closely-knit fashion making the center stone look bigger. The advantage of choosing cluster settings is that it gives the ring a unique design, and if you're looking for a budget-friendly ring then cluster setting should be your calling because a solitaire does cost a fortune!
With so many settings to choose from, we are sure you must have fallen in love with some! What are you waiting for? Check out GemsNY's selection of rings today. From a huge variety of gemstones to choose from you can make your own ring by selecting your favorite design.