The art of crafting jewelry in Africa is nearly as old as mankind itself. In fact, Jewelry originated in Africa, almost 75,000 years ago. Many of the world's oldest jewelry artefacts have African origin; the adornments have been intrinsically linked with this society for many years. 
While African jewelry has long been associated with tribal dress and rituals (and it still is), there are many emerging young African designers who are establishing themselves on the map when it comes to modern designs for jewelry.
Here are some of the latest trends emerging out of the bustling African jewelry scene.
Unusual Gems
The continent of Africa holds some of the world's best mines for a plethora of gemstones. Rubies, tanzanites, tourmalines, and many others can be found in abundance in many African countries. 
Perhaps African buyers are a bit tired of the more typical gemstones, but one of the biggest trends in modern African jewelry is the use of less popular or uncut gemstones to create a more unique look. Designers like Megan Keyser are consistently using these unpolished stones like tanzanite, citrine, etc. to feature in rings, necklaces, and other jewelry. Despite not being cut and polished, the colorful stones still shine against their beautifully designed settings.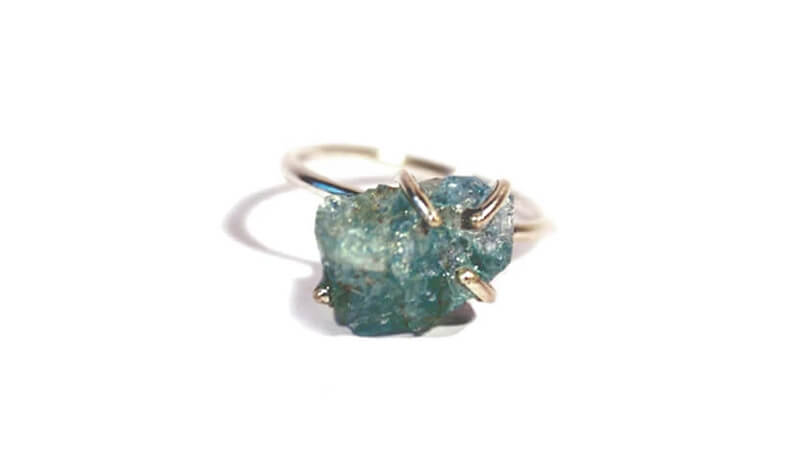 Naturally Inspired Settings
One of the trademarks of the African continent is its rich natural landscape. From the Sahara Desert to the lush green rainforest of the Congo, Africa is truly one of the most biodiverse places in the world. The plants and animals which inhabit it have been an influence for apparel, art, and of course jewelry fashion for years. It's no surprise that today's designers have taken that influence into the 21st century. Designs inspired by plants and local flora are common, as are designs symbolizing the animals of Africa.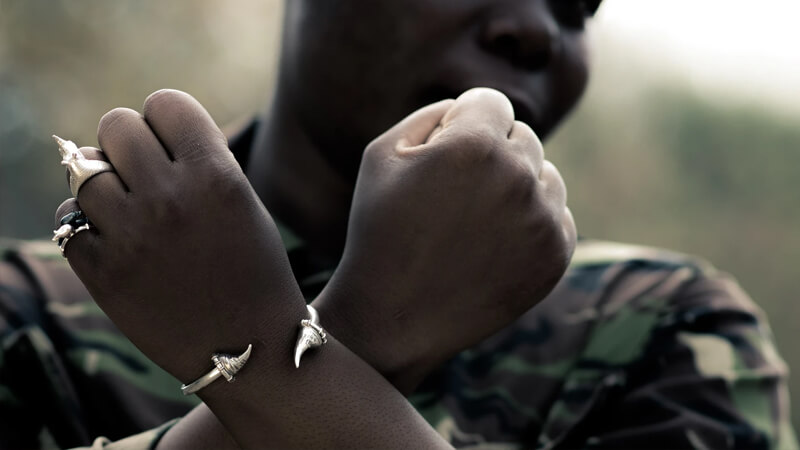 Many designers use their influence and profits from these pieces to give back to nature by donating a portion of their profits to conservation. Contemporary designer Anna Rosholt has designed multiple collections of animal-inspired jewelry. One of her most popular collections is her Rhino Collection, where 10% of all profits are donated to the Black Mambas All-Female Anti-Poaching Unit, a conservation group dedicated to protecting African Rhinos.
Upcycled Jewelry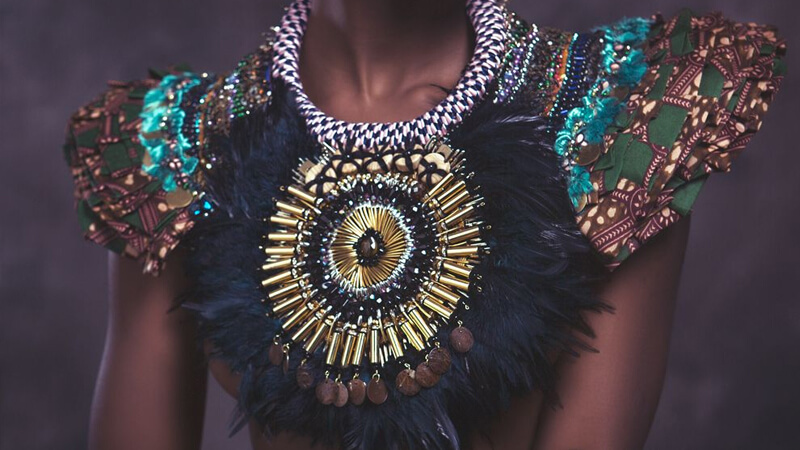 As stated previously, African jewelry has been an intrinsic part of culture for centuries. Many jewelry pieces have been passed down through families for generations. While some designers are breaking trends for a modern fit, others are revisiting older pieces and reviving them for more years to come. 
Famed Nigerian designer Anitah Quansah is known for her vibrant, eclectic pieces featuring reclaimed parts of vintage jewelry. It is not only an eco-friendly form of jewelry making, but also a way for the modern day collector to forge a connection with a piece of history.