The process of purchasing a ring can be daunting, but GemsNY makes this process a fun experience for our customers!! We offer a variety of ring settings and metals to choose from and our customers have the liberty to customize their ring to their exact specifications.
We carry the best quality of metals for our jewelry settings, so regardless of what you choose, your product will last forever.
14k vs 18k – What's the difference?
Despite popular belief, neither 14K or 18K is pure gold. Pure 24K Gold is simply too soft to stand on its own for everyday wear. To increase durability, both 14K and 18K gold are combined with other alloy metals for increased strength. The main difference between the two is simply how much actual gold is in the metal.14k gold (both white and yellow) is about 58% gold and 42% alloy metals,whereas 18k is 75% gold and 25% alloy metal. This is why 18k gold is always more expensive than 14K.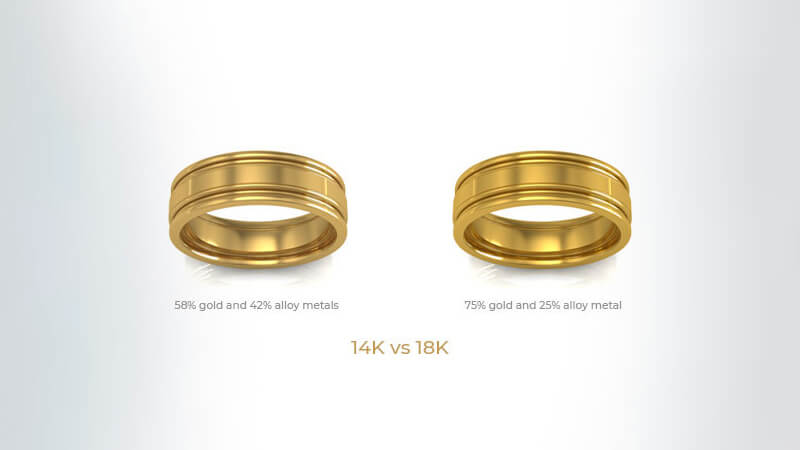 On the other hand, since alloy metals are stronger, 14K gold will be slightly more durable due to higher alloy content.
1. White Gold
Is white gold real gold? It's a question commonly asked, so to clear up any misconception, YES it is. White gold is made with a mixture of gold and certain alloys such as nickel, silver, or palladium. It is then coated with rhodium plating to add shine, white color and increased durability.
While the percentage of gold present will be different in 14K and 18K white gold, visually, they will look the same.There is no color difference as they both have rhodium plating which gives it its shiny white color. One thing to note however, is that white gold does tarnish when the rhodium plating wears off over time, so re-rhodium plating is required.
Nonetheless, white gold remains a preferred choice, especially for those looking to pair their rings with blue gems such as Sapphires, Tanzanites, Spinels, Aquamarines and Paraiba Tourmalines.
2. Yellow Gold
Yellow gold is a mixture of both pure gold and alloy metals. Again, this is to strengthen the actual gold itself and preserve the jewelry. Additionally, the type of alloys used and their proportion does cause differences in yellow color. Yellow gold continues to remain a classic choice for engagement rings.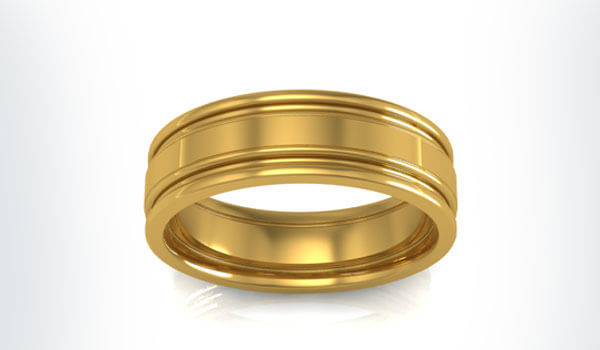 Other than color, one main difference between white and yellow gold is that yellow gold is slightly easier to scratch as white gold has an extra layer of protection from rhodium plating. However, with proper handling of your jewelry, this should not be an issue for everyday wear.
18K yellow gold will appear more yellow in color than 14K due to the higher gold content. Yellow gold does not tarnish and always retains its yellow color. Yellow gold goes best with green and red stones such as Rubies, Emeralds, Spinels, Alexandrites, Tsavorites and Peridots.
3. Rose Gold / Pink Gold
One of the trendiest ring metals is rose / pink gold. It has derived its beautiful color from its gold and alloy metal mixture of copper and a bit of silver.
It's pinkish color has certainly made it popular, especially in the engagement ring market. Rose gold is also said to be more durable than white or yellow gold, primarily due to the presence of copper, which is one of the most durable metals in the world.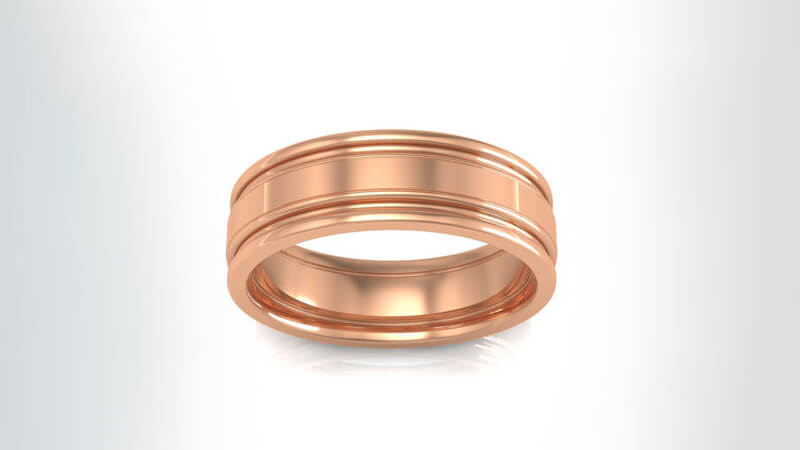 Another added benefit of this metal is that it doesn't tarnish. Over time, the copper starts to naturally darken, but it ends up creating a beautiful vintage look that is sought after by many.
14K Rose gold has a richer rose/pink color than 18K due to higher concentration of copper. It goes best with peach and pinkish color gems such as Pink Sapphires, Pink Tourmaline and Morganites.
4. Platinum
Platinum is one of the most durable metals when it comes to jewelry. Unlike gold, which is usually a mixture of alloy metals, platinum is utilized in mostly its purest form (95% concentration).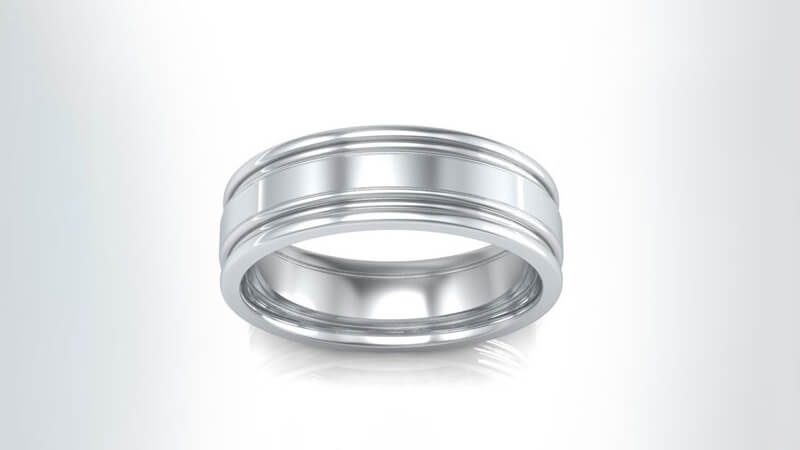 Many people prefer platinum for it's natural shine and durability. It is a very hard metal and is great for jewelry that has smaller diamonds or expensive center gems. It is difficult to break or bend platinum prongs. Additionally, to make the same ring in Platinum requires 20% and 80% more weight than 18K and 14K gold, respectively. The increased weight gives a more premium feel to Platinum rings.
Metal Summary
| | | |
| --- | --- | --- |
| | Pros | Cons |
| 14K Gold | More affordable, durable | Less gold in metal, alloy metals can cause allergies |
| 18K Gold | Contains more gold, higher investment value | Less durable due to higher gold content |
| White Gold | More durable than yellow gold, can replicate the look of platinum at a fraction of the price | Will tarnish over time, requires maintenance (need to be re-rhodium plated) |
| Yellow Gold | Does not tarnish – will always retain yellow color, traditionally most popular metal for rings | More easily scratched than white gold due to no rhodium plating |
| Rose Gold | Will not tarnish, extremely durable due to presence of copper | Copper will naturally darken over time – can be good or bad depending on preference |
| Platinum | Very durable material, best for gem security (prongs do not bend or break easily), does not tarnish | Comes with premium pricing due to heavier weight  |